Emily
I can't say enough how wonderful of an experience
this was, and how highly I recommend Cap and Feather to everyone. There is something uniquely special about working with someone who has followed not only their talents but their passion. Clara exudes light and happiness in everything she does. She sees the beauty and goodness in people and captures it in a way that helps them see it in themselves. Amazing woman and amazing photographer!
Lizza
Clara graciously agreed to do a multi-family photo session for my parents' 70th birthday. She was AMAZING! Between the three families there are 5 children ages 2-11 who are high energy, were not napped, impatient, and sometimes crazy people. Clara was lovely, fun, energetic, efficient, patient, warm, and incredible with all the many personalities involved. AND somehow despite the chaos she was able to capture gorgeous and sweet moments. We are impressed and the grandparents love the family photos!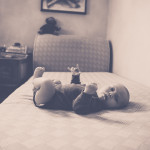 Brian and Laurel
Clara, we are thrilled with the photos of our little guy with us! More accurately, we are moved! Your ability to capture candids and gracefully preserve this moment in our lives with natural, genuine images is such a gift. Thank you so much. We will absolutely call upon you for the next round of family photos!
Nicole
Clara's work is phenomenal. As a photographer, she has documented profound moments in our lives with such a degree of grace, professionalism, and flow, that I would recommend her to anyone. Clara is an artist, who during her photo shoots honors and documents those spontaneous moments that make life worthwhile. The images she captures evoke the sweet rawness of life.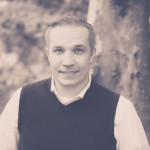 David
I normally find getting my picture taken all kinds of awkward. My shoot with Clara at Cap & Feather was anything but awkward! It was fun and productive. The proof is in the photographs, as they turned out better than I imagined. I needed a set of portraits for my professional presence on-line. From first contact to finished product, Clara was flexible, professional, insightful, and easy to work with. With Cap & Feather, a process that I honestly dreaded was enjoyable and fruitful. In fact, I honestly learned something about myself as a professional during our process. Cap & Feather may not be able to provide all their customers with personal insight, but they are sure to provide an easy, professional and productive portrait process. I have already recommended them to a few friends and colleagues, and I will happily continue to do so.
Jenny
Clara was wonderful and we highly recommend her for photos of your baby, children and/or family! We were thrilled when we saw the finished images. She was somehow able to take beautiful photos of our baby and family that not only exceeded our expectations but also captured the love and craziness that is our life. Clara was prepared, timely, made our children and dog feel comfortable and was fun to work with.
Brett
Clara Johnson is hands down the best photographer I've ever worked with. She's professional, punctual, organized, super easy to work with, reasonably priced, has a great sense of humor AND takes amazing pictures! In addition to all of that, she's got uncanny timing which allows her to capture those rare and magical moments. I whole-heartedly recommend her to ANYONE who wants fantastic photos and a great experience.